Myanmar-UK cooperation on education
Myanmar Times reports that "research conducted for Universities UK by Oxford Economics in March 2017, international students studying in the UK generate more than £25 billion for the British economy and provide a significant boost to regional jobs and local businesses."
The education sector will be travelling in March to Myanmar. The aim is to create a fruitful partnership with institutions and professionals between the two countries with the "#InspireMeFestival Myanmar."
Project officer at the UK Department for International Trade, Nay Shine, said, "As Myanmar continues to show great promise and open itself up to the world, building capacity in the education sector has become more important than ever."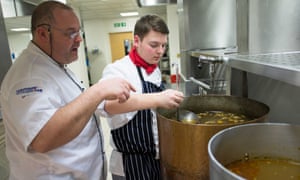 Aims to increase productivity and efficiency for UK through technical education
According to The Guardian, there will be a new T-Level system for the ways in which technical education takes place in the UK. The courses are intended to be put on the same grounds as academic work.
Britain is behind the US and Germany. The plans will increase student's training hours by 50% and decrease 13,000 qualifications to 15. I assume to simplify and expedite the system. According to the UK government, it will cost about £500m per year for the new program.
Philip Hammond, Chancellor of the Exchequer, said, "There is still a lingering doubt about the parity of esteem attaching to technical education." There is good regard for academic education, but the document notes more needs to be done with technical education's esteem.
UK educational legacy and Indonesia
The Jakarta Post reports that "British ambassador to Indonesia, ASEAN" named Timor-Leste Moazzam Malik stated that "currently there are approximately 3,500 Indonesian students pursuing university degrees – from bachelor's to doctoral – in the UK, making the country one of the most sought after higher education destinations among Indonesians."
Indonesia's Endowment Fund for Education (LPDP) sends students abroad. About 1/3 of the entire set of students sent abroad go to the UK. It is one of Indonesia's most prestigious scholarship programs.
There is expected to be more students in the coming years. Technology appears to be the greatest attraction, the highest preference, of Indonesian students coming to the UK, which is "followed by natural sciences and social and political sciences."
Scott Douglas Jacobsen is the Founder of In-Sight: Independent Interview-Based Journal and In-Sight Publishing. Jacobsen works for science and human rights, especially women's and children's rights. He considers the modern scientific and technological world the foundation for the provision of the basics of human life throughout the world and advancement of human rights as the universal movement among peoples everywhere.