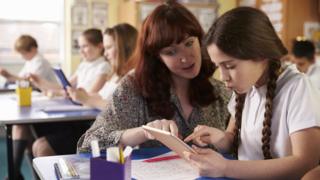 Preventing cuts on school spending means more money on income tax
The protection of England schools from "real-term cuts" will mean an equivalent increase in spending. This money is to come from raising the basic rate of the income tax according to the Institute for Fiscal Studies.
The Institute is a financial think-tank. Based on its team's analysis, the maintenance of current funding levels for England schools will mean an increase in spending of 3.7 billion British pounds.
Luke Sibieta of the Institute for Fiscal Studies said, "A promise to protect schools from cuts will not come cheap." The funding for schools has become an election battleground with opposition parties pointing out the funding shortages.
UK and Australian academic life is more stressful than Iran and Uganda
Stress runs high in the United Kingdom (UK) and Australia for academics in contrast to Iran and Uganda. Academics in these areas of the world report fairly high and low levels of stress, respectively,  in a study that is the first of it's kind.
The global first is the global comparison of stress levels in higher education. The research found Germany's researchers are the happiest; China's are those reporting the "greatest strain." Germany's greater success comes from the high levels of staff morale and the strong job satisfaction.
Professor of educational psychology at Jönköping University, Roland Persson, made the ranking list. Persson analysed 91 articles, literature reviews, and national surveys in order to arrive at his conclusions. According to his study it seems that a significant reason for Germany's success comes from the lack of management culture.
Prescription drug use by kids a concern for British parents
There is an increasing trend of prescription drug use by Britain teens, which appears to have been a more common and long-term trend in the United States. It can be a worry for parents, who have been urged to warn their kids about the issues around it.
The problems have come out after the Wiltshire police pointed out that over 20 kids either age 15 or 16, school age kids, needed treatment after increased use of Xanax, a drug to help with anxiety and panic disorders.
This casual or recreational drug use while increasingly common in North America now appears to be seeping into Britain. In the United States of America, in the state of New Mexico, 16 pupils have been hospitalised in 2017 alone with the year not even reaching its halfway point.
Scott Douglas Jacobsen is the Founder of In-Sight: Independent Interview-Based Journal and In-Sight Publishing. Jacobsen works for science and human rights, especially women's and children's rights. He considers the modern scientific and technological world the foundation for the provision of the basics of human life throughout the world and advancement of human rights as the universal movement among peoples everywhere.