Manning says politicians need to respond to populist sentiments, rightly
According to CBC, Preston Manning "who once successfully harnessed populist sentiment in Canada into political success is warning that much is at stake if today's political leadership fails to do that."
He is the founder of the Reform party. Manning asserts that the biggest difficulty for leaders in politics in the "disenchantment with government, mainstream media and politics" among the general citizenry. That's understandable, especially the part about the media.
So that means politicians should address voter alienation while channelling "negative political energy" for more beneficial end goals.
Corbyn disappointed by Copeland
The Telegraph reported on the breaking of one of the "immutable rules of British politics," which is that "Her Majesty's Opposition does not lose a seat to the Government in a by-election." It happened. Tears were shed. I'm sure. The rule parties did not win a sitting Opposition midway during the term.
However, the Conservatives did it with the by-election of Copeland, who took a seat held by Labour circa 1983 – when the constituency formed. It's been called historic. Since the Second World War, the Governing party only won four by-elections "from the main Opposition."
Copeland won for the first time in 35 years. Last time, it was the Tories capturing the marginal seat of Merton, Morden, and Mitcham (1982). 'I'm disappointed about Copeland but I'm not standing down,' Jeremy Corbyn said.
Sam Ronan: Millennial, Progressive Candidate
Paste Magazine stated, "Sam Ronan has become a dark horse candidate in the race for DNC Chair due to his bold, unapologetic progressivism. Thus far, he is the only candidate to openly pledge to get corporate money out of Democratic Party politics." Some might say, "About time for unapologetic progressivism."
The magazine notes that this is the bold, progressive politics that the Democrats have bee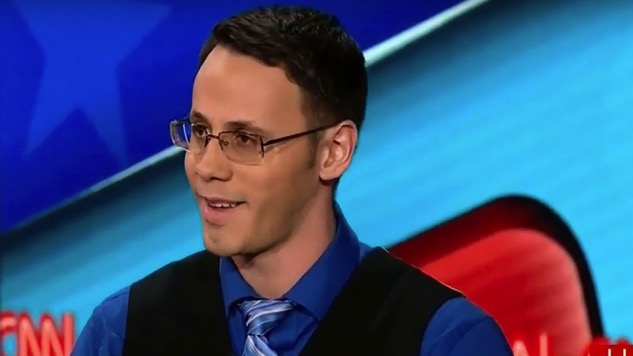 n missing in the United States. Ronan has had trouble acquiring money for his political work as an underground "grassroots insurgent."
As well, this is different than those that are more established such as Keith Ellison and Tom Perez. The observation has been made that the "groundswell" of Millennials can change things. That generation is more progressive than other generations. It has the potential to change America, significantly, in a socially progressive direction.
Scott Douglas Jacobsen is the Founder of In-Sight: Independent Interview-Based Journal and In-Sight Publishing. Jacobsen works for science and human rights, especially women's and children's rights. He considers the modern scientific and technological world the foundation for the provision of the basics of human life throughout the world and advancement of human rights as the universal movement among peoples everywhere.