The Most and Least Religious Least Afraid of Death
According to the Daily Mail, the most extreme in religiosity and 'irreligiosity' are the least scared of death. That is, researchers found evidence that showed that the most religious and atheists are the least scared of death.
Those that believe in the social and emotional benefits of religion are "most afraid." Those that have a motivation based on true belief are the least afraid of dying. As well, many atheists are not scared of it, and they do not seek out a religion.
So, the atheists and the most religious take the most comfort in death, but for, obviously, different reasons.
Sikh Charity Caught in Fraud
According to the Hindustan Times, the British regulator charities conducted an investigation into the one Sikh group claiming to want to advance Sikhism. Apparently, the group turned out to be a "conduit for immigration fraud to bring Indian nationals to the country."
It was called the Khalsa Missionary Society on the Charity Commission, but has been permanently barred from the Charity Commission now. Khalsa Missionary Society was listed as Trustee A in the report from the investigation.
The Khalsa Missionary Society stated its objective as: "To advance the Sikh religion in the UK for the benefit of the public through holding prayer meetings, lectures, public celebration of religious festivals, producing and/or distributing literature on Sikhism."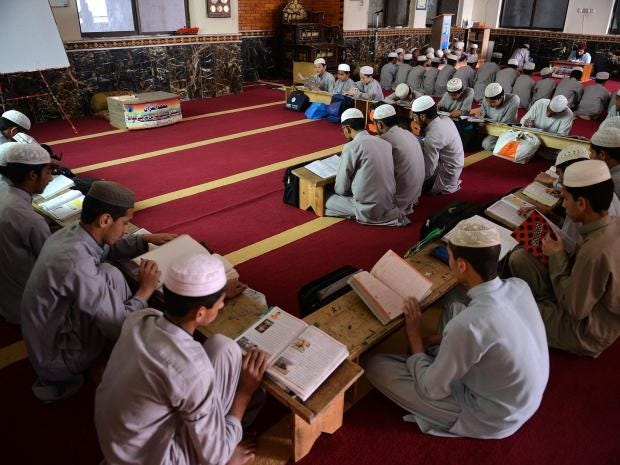 Religious Countries Less Educated

The Independent reports that, "Students in religious countries are likely to perform worse in science and maths than their more agnostic or atheist counterparts, new research has found." The more religious the country, the lower the educational score.
Professor Gijsbert Stoet, the co-author of the research study, said, "Countries that are more religious score lower in educational performance…governments that might be able to raise educational standards and so standards of living by keeping religion out of schools and out of educational policy-making."
It was a collective effort of academics at Leeds Beckett University and the psychology professor is based there. The University of Missouri was part of it. There was a strong negative correlation between overall educational performance and time spent on religious education in second schools.
Scott Douglas Jacobsen is the Founder of In-Sight: Independent Interview-Based Journal and In-Sight Publishing. Jacobsen works for science and human rights, especially women's and children's rights. He considers the modern scientific and technological world the foundation for the provision of the basics of human life throughout the world and advancement of human rights as the universal movement among peoples everywhere.