NASA science head interviewed
According to Science (AAAS), in an interview with NASA Head, Thomas Zurbuchen, focused on the Trump Administration and the importance of the return-on-investment of payments into science.
Zorbuchen, in October, 2016, left the University of Michigan in Ann Arbor, to "take the reins of NASA's science directorate, was raised in a deeply religious family, where he says he was comfortable asking hard questions."
In the interview, there's more discussion on NASA, Europe, and China intending to have rovers on Mars by 2020 and the relevance of immigration for science, and his own reasons for coming to America.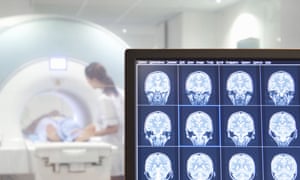 The beginning of the future of concrete neurolaw, maybe
According to The Guardian, neuroscientists have begun work on spotting the differences in the brains between criminals and non-criminals. The purpose of the research will be to separate on-purpose crimes and reckless behaviour crimes.
Each has distinct cognitive processes behind them. "It is the first time that people's intentions, or otherwise, to perform criminal acts have been decoded in a brain scanner."
In the Proceedings of the National Academy of Sciences, the researchers said, "In most cases, when someone is committing a crime they are not doing so while inside a scanner."
UK researchers prepare for the big shift from hard Brexit
Science (AAAS) reports that for "months after the United Kingdom voted last June to leave the European Union, many British scientists clung to hopes of a 'soft Brexit,' which would not cut them off from EU funding and collaborators."
However, this might not be the case. Why? PM Theresa May will trigger a 2-year process for leaving the EU. That's "sharp," not soft. Researchers in the UK are faced with a tremendous challenge now.
James Wilsdon, science policy expert at the University of Sheffield in the UK, said, "People are bracing themselves for a bumpier and more abrupt landing."
Scott Douglas Jacobsen is the Founder of In-Sight: Independent Interview-Based Journal and In-Sight Publishing. Jacobsen works for science and human rights, especially women's and children's rights. He considers the modern scientific and technological world the foundation for the provision of the basics of human life throughout the world and advancement of human rights as the universal movement among peoples everywhere.